The Garage
The Garage is home to Northwestern's startup community, housing multiple student startups, classroom space, and fabrication equipment for use by the student entrepreneurs. The Garage houses maker and hacker equipment, as well as a virtual reality and augmented reality lab, providing a wide range of early prototyping capabilities.
The Garage primarily supports work being done in the startup work category and does not support prototyping or production for general curriculum or research projects. Users of the equipment must be registered users of The Garage space as part of The Residency Program, and should contact The Garage for additional information on access to fabrication equipment.
Equipment & Services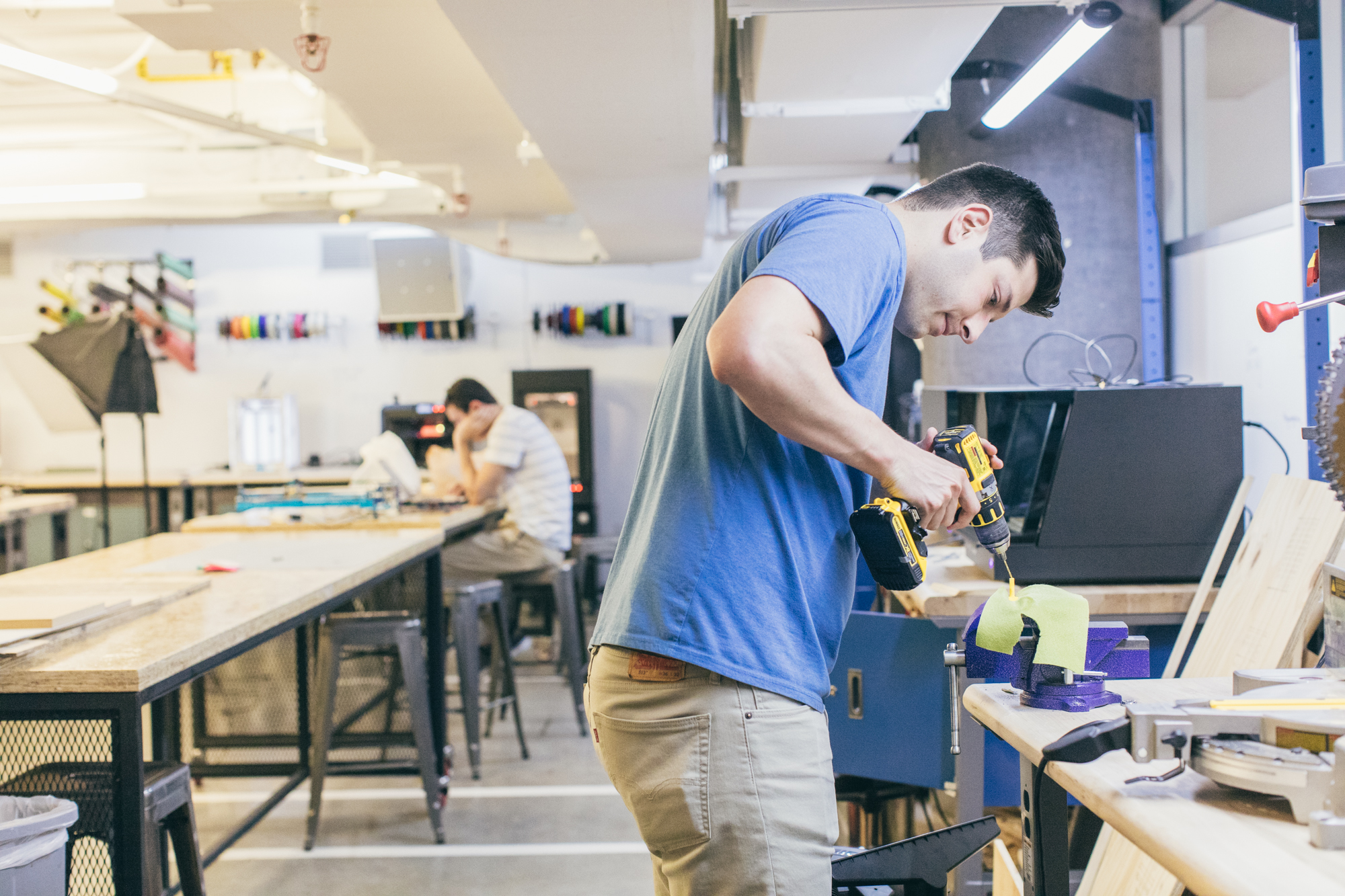 The Garage is equipped with the following type of hardware and prototyping equipment:
3D Printing (Formlabs Form 2, Makerbot)
Woodworking tools
General hand and cutting tools
Laser cutter
Electronics workbenches
Oculus Rift
Microsoft Hololens
HTC Vive
Additional equipment is available upon request.
Training
The Garage hosts training events for equipment, for registered users of The Garage. One-on-one training is also available for students. Please visit The Garage website for additional information.
Location
North Campus Parking Garage/Academic Building
2311 Campus Drive, Suite 2300, Second Floor
Please enter through the staircase near ground floor dining. 
Back to top